10 Cotton Seersucker stripes long scarves SC-20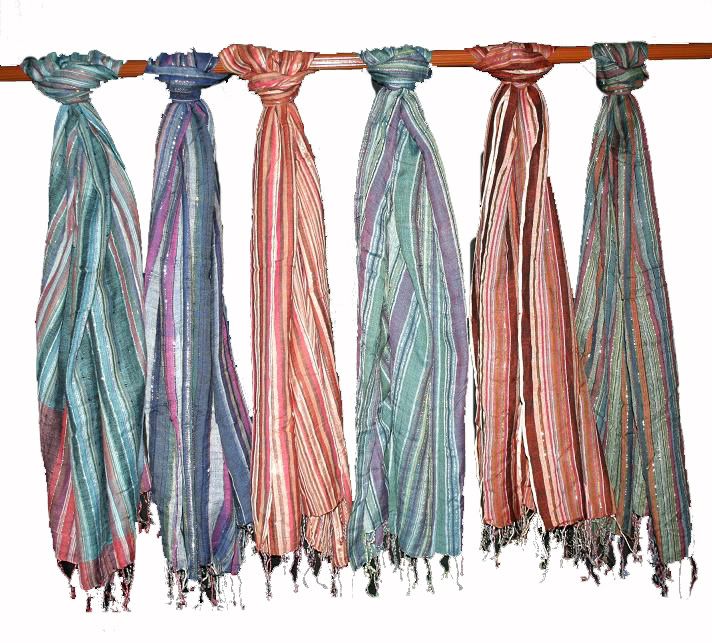 Cotton Seersucker stripes long scarves wraps hand loom accessories wholesale
very stylish and light weight
Pictures above are just few to show the variety, colors and designs made in this.
ASSORTED COLORS AND DESIGNS WILL BE SEND ACCORDING TO AVAILABILITY IN STOCK
PAYPAL ACCEPTED
Item Description
SIZE: 170 cms x 50 cms ( 68" X 20" INCHES)
Color: As Per Picture
Fabric: Cotton
Product Description:

Give yourself a trendy look with these beautiful scarves. Wear it the way you like..on head, round the neck, over shoulders, rounds the waist or tie it in your hand.... Be creative to use it with any traditional or modern dress.

It will sell like hot cake in your store or boutique.

Ultra light and soft cotton combination scarves are made for modern girls and can be worn with any outfit. Perfect to gift it to someone special and now can be at your doodsteps at genuine wholesale prices direct from the factory of India.

Great as Hijabs.

Great to resell in your store, so try this sample lot and we assure you complete satisfaction with quality and prices.

Pictures are of actual products.